Snow Park Outdoor Amphitheater at Deer Valley Resort | Park City, Utah
Redefine your live music experience with the Park City Song Summit, featuring Cedric Burnside & Rising Appalachia at Snow Park Outdoor Amphitheater on Thursday, September 9th 2021 along with a massive line-up of artists, singers, songwriters and other creatives. The Song Summit combines the singer-songwriter format of an Unplugged platform with a Masterclass style of information exchange through Labs. This atmosphere forms a connection between musicians and fans, reimagining the idea of playing to a crowd and focusing on sharing and exploring the full spectrum of songwriting and creating music.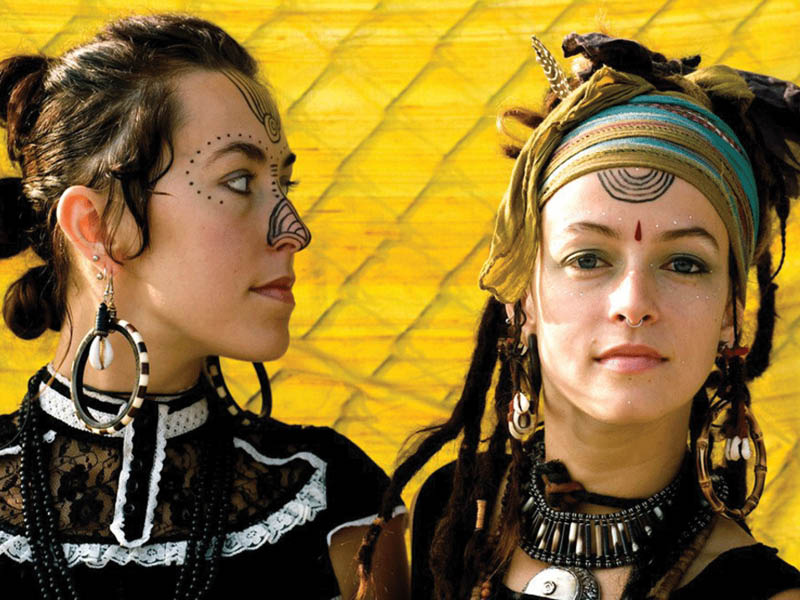 6:30 PM – Cedric Burnside
The Cedric Burnside Project is the collaboration between Cedric Burnside and Trenton Ayers. Cedric provides lead vocals, as well as guitar and drums. Trenton is CBP's lead guitar player and provides back-up vocals. The two come together to create a sound that is, at once, both traditional blues and new-school funk.
7:30 PM – Rising Appalachia
Rising Appalachia is a musical group led by multi-instrumentalist sisters Leah and Chloe Smith. The sisters work with an array of international musicians and the band incorporates everything from simple harmonics with banjos and fiddles, to a wide variety of drums, kalimbas, beatbox, djembe, baliphone, congas, didgeridoo, tablas, spoons and washboard creating a full mix of world, folk and soul music.
Song Summit is not "just a music festival." Just because it is not a festival, doesn't mean there won't be live music performances. Bands and artists will play intimate shows, share stories and songwriting in the rounds, busk on the street, flash jam in surprise locations and perform small and big stage concerts. This is the very bleeding edge of music creation, designed to bring awareness to the struggles people in the music community face and offer insight, inspiration and help concerning the pressures associated with the profession and the lifestyle. The summit allows musicians to share their craft and expertise with peers, fans and leading industry experts. In addition to exchanging insights, history and learnings, artists will play together in intimate settings with each other and/or small audiences.