Snow Park Outdoor Amphitheater at Deer Valley Resort | Park City, Utah
Let his music fill-up your senses and take your spirits high up rocky mountain high or drive your heart back home to the country roads… The music of John Denver lives on. Enjoy the blissful sounds of his songs once more in this wonderful musical sojourn. Take Me Home: The Music of John Denver & Utah Symphony is happening on Saturday, the 24th July 2021 at the Snow Park Outdoor Amphitheater. Booking tickets is no stress at all. Just click that 'get tickets' link on this site now!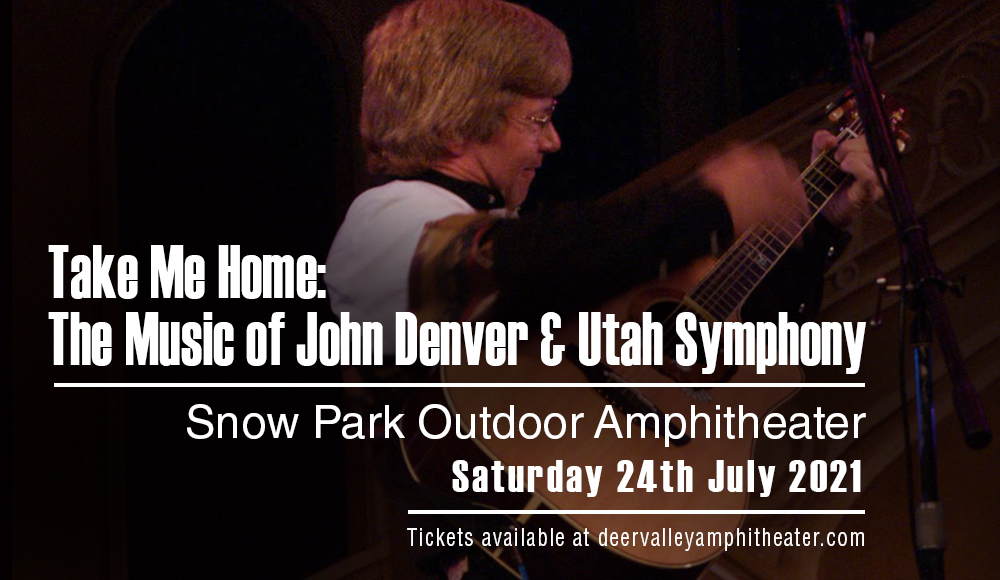 The legacy of John Denver's music lives on in the hearts and minds of many fans and music lovers all over the world. This American singer-songwriter, record producer, actor, activist, and humanitarian, represented the solitary and serene life of living in the countryside. With his blond hair blowing in the wind and calm disposition behind those granny glasses, John Denver's music and performances expressed the joy of nature as well as real emotions arising from love, life, and overcoming its many challenges. His signature songs like "Take Me Home, Country Roads", "Annie's Song", "Rocky Mountain High", "Leaving On A Jet Plane", "Thank God I'm a Country Boy", and "Sunshine on My Shoulders" never fail to strike an emotional chord that still resonates to this day and age. John Denver has released 33 albums and singles that have been certified Gold and Platinum in the U.S.m with estimated sales of more than 33 million units. Making him one of the biggest-selling artists and an iconic figure in acoustic music. In 1997, he passed away at the age of 53 in a fatal plane crash accident.
John Denver was able to crossover by craftily blending the folk-pop-country music genre. This time, the lovely strains of his songs would be heard in a lush symphony in this music event dubbed as "Take Me Home: The Music of John Denver & Utah Symphony". Leave all your worries behind and experience great music heights. No need to leave on a jet plane, as you can get tickets to this event right at your fingertips. Click the 'buy tickets' link and book your tickets now!