Snow Park Outdoor Amphitheater at Deer Valley Resort | Park City, Utah
Are you ready to get Dead?! Dark Star Orchestra comes to Snow Park Outdoor Amphitheater on Friday, September 3rd 2021. Relive the glory days of the dead, and grab some tickets now. Dark Star Orchestra offer much more than just the sound of the Grateful Dead, they truly encapsulate the energy and the experience, it's about a sense of familiarity, it's about a feeling that grabs listeners and takes over, it's about that contagious energy…in short, it's about the complete experience that you have been searching for in a Grateful Dead Tribute band.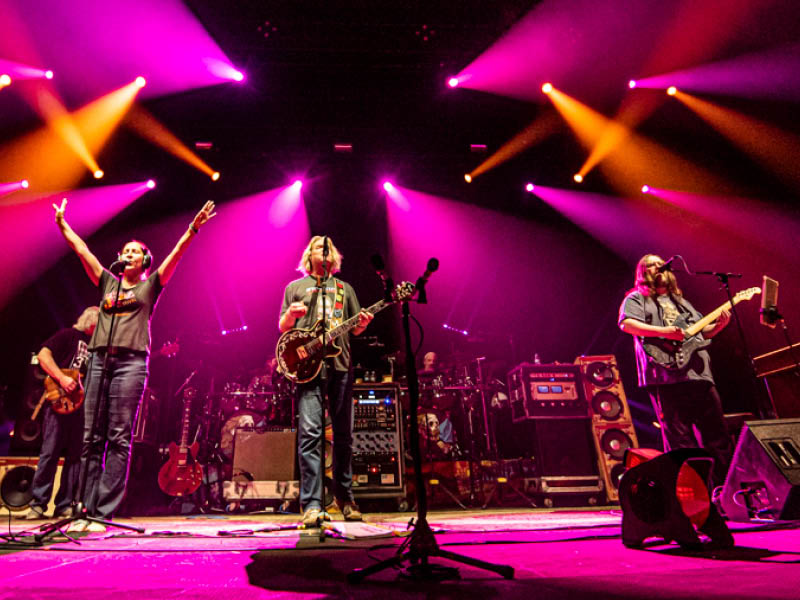 Dark Star Orchestra shows are built off the Dead's extensive catalog and the talent of these seven fine musicians, Lisa Mackey, Skip Vangelas, Rob Koritz, Dino English, Rob Eaton, Rob Barraco and Jeff Mattson. The band has featured guest performances from six original Grateful Dead members Phil Lesh, Bob Weir, Bill Kreutzmann, Donna Jean Godchaux-MacKay, Vince Welnick, Tom Constanten and even toured with longtime Dead sound man, Dan Healy. Other notable guests have included Mike Gordon and Jon Fishman of Phish, Keller Williams, Warren Haynes, Steve Kimock, Peter Rowan, Ramblin' Jack Elliot and many more. They have been performing for over 20 years and have put on thousands of shows, on any given night, the band will perform a show based on a set list from the Grateful Dead's 30 years of extensive touring or use their back catalog to program a unique set list for the show. This allows fans both young and old to share in the experience, managing to honor both the band and the fans, Dark Star Orchestra's members seek out the unique style and sound of each era while simultaneously offering their own informed improvisations.