Snow Park Outdoor Amphitheater at Deer Valley Resort | Park City, Utah
British New Wave icons Squeeze are embarking on The Difford and Tilbrook Songbook Tour this summer, coming to Snow Park Outdoor Amphitheater on Saturday 7th September 2019! The band will be performing a plethora of hits from their lively career, including "Up The Junction," "Another Nail in My Heart," "Tempted," "Cool For Cats" and more! Known for their catchy melodies and wry lyrics, Difford and Tilbrook are enviable songwriting talents whose work remains as relevant and enjoyable as ever!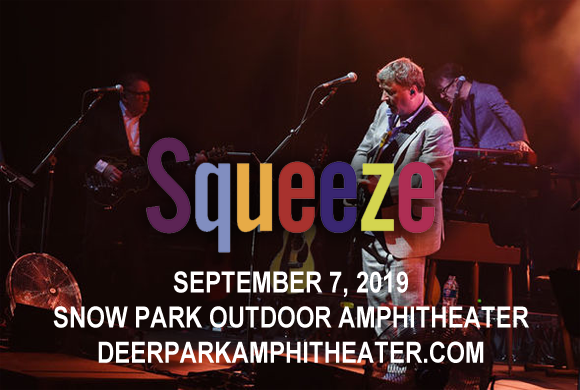 First finding fame in Britain during the New Wave period of the late-1970s, English rock band Squeeze formed in Deptford, London in 1974 and is primarily led by songwriting duo Chris Difford and Glenn Tilbrook, who both perform vocals and guitar in the band, and were hailed as "the heirs to Lennon and McCartney's throne" at the height of their popularity. The band had several UK hits singles throughout the 1970, '80s and '90s, and also found success in the US as part of the Second British Invasion with the singles "Tempted", "Hourglass" and "853-5937". Squeeze broke up in 1982, before reuniting three years later and performing together until 1999 when they disbanded once more. Since 2007, when the band reunited for tours through the United States and United Kingdom, Squeeze has toured and recorded together sporadically. The band's most recent album is 2017's The Knowledge – Squeeze's 15th studio album to date.