Snow Park Outdoor Amphitheater at Deer Valley Resort | Park City, Utah
A truly magical night under the stars awaits, but don't be expecting an invitation to come by owl, reserve your place now. Utah Symphony, conducted by Enrico Lopez-Yañez, performs the iconic scores, from John Williams's music for Harry Potter and the Sorcerer's Stone through all eight films in the beloved series, The Magical Music of Harry Potter at Snow Park Outdoor Amphitheater on Friday, July 23rd 2021. Come and re-live the magic one more time, with one of the most iconic soundtracks of recent times, and as every film has its own signature instrumentation and theme, fans can envisage the exact scene each song is from.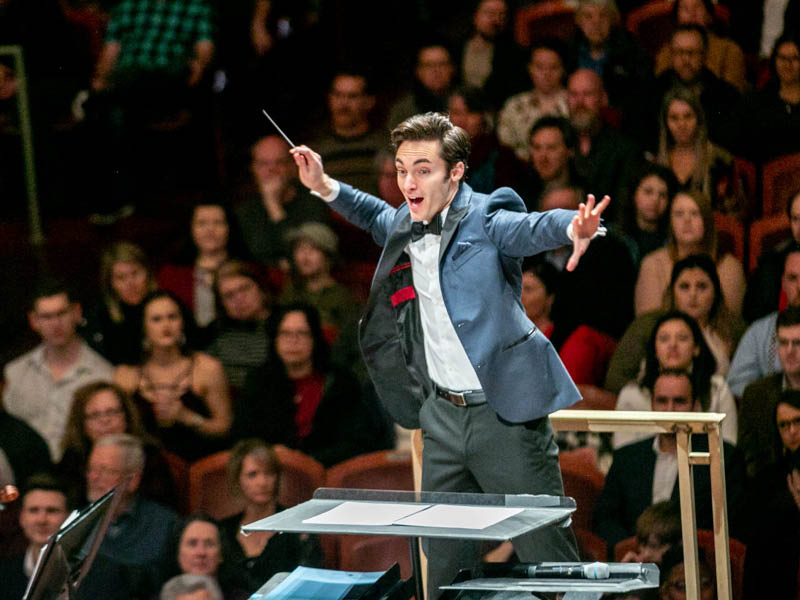 The Deer Valley Music Festival hosts concerts in an eight-week series in July and early August with a diverse line-up of world renown guests and artists, all with the backing of the world-famous Utah Symphony. The Magical Music of Harry Potter will be performed by the Utah Symphony with Enrico Lopez-Yañez conducting, all the scores are written by the esteemed John Williams.
The Principal Pops Conductor of the Nashville Symphony, Enrico Lopez-Yañez, has established himself as one of the Nation's leading conductors of popular music and is well known for his unique style of audience engagement. As a producer, composer, and arranger, Lopez-Yañez's work can be heard on numerous albums including the UNESCO benefit album Action Moves People United and children's music albums including The Spaceship that Fell in My Backyard, winner of the John Lennon Songwriting Contest, Hollywood Music and Media Awards, Family Choice Awards and Kokowanda Bay, winner of a Global Media Award as well as a Parents' Choice Award where Lopez-Yañez was lauded for his "catchy arrangements."
Composer John Towner Williams has won 25 Grammy Awards, seven British Academy Film Awards, five Academy Awards, and four Golden Globe Awards, from 52 Academy Award nominations, he is the second most nominated person, after Walt Disney, and the only one technically still alive. He is most famous for his movie compositions, having written the scores for the Star Wars saga, Jaws, Close Encounters of the Third Kind, Superman, E.T. the Extra-Terrestrial, the first two Home Alone films, the Indiana Jones films, the first two Jurassic Park films, Schindler's List, and the Harry Potter films, among many, many more.